Administration
Fire Chief
Contact the Fire Chief: firechief@oswegofire.com
---
Richard Kuhn
President
Ken Holmstrom
Treasurer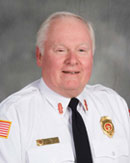 Robert Tripp
Secretary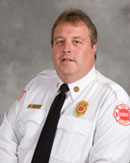 Rodger Long
Trustee
Jason Bragg
Trustee
Contact the Board of Trustees: trustees@oswegofire.com
---
Board of Fire Commissioners
Contact the Board of Fire Commissioners: commissioners@oswegofire.com
---
The Oswego Fire Protection District is located approximately 40 miles southwest of Chicago, Illinois. The district is over 60 square miles covering the northeast portion of Kendall County and about 4 square miles in Will County.
The OFPD covers all of the Village of Oswego, a large portion of the Village of Montgomery, approximately 800 acres in the Village of Plainfield and a small portion in the United City of Yorkville.
The district's population is estimated currently at approximately 70,000 residents. The district continues to grow and we anticipate this to continue for many years to come.
The Oswego Fire Protection District was formed by voter referendum in 1936. In 1986 the OFPD began providing Advanced Life Support Ambulances with a full-time staff of 6 Licensed Paramedics. On June 1, 2008 the district became a full-time, district-hired fire department. Today the OFPD operates four stations with a full-time staff of 72 sworn Paramedic/Firefighters and an handful of part-time Firefighters.
The OFPD responded to an ever-increasing number of calls for service over the course of the past 5 years.  In 2018 the district responded to 5,579 calls for service. In addition to calls for service, the OFPD provides additional services to the community such as Fire Prevention and Safety Programs, New Construction Plan Reviews, Fire Cause and Origin Investigation, Public Education Programs, C.P.R. Classes, Community Block Parties, School Visits and Station Tours, and most recently, certified child passenger safety seat technician services.